After four years, we finally decided on a
rug
for our living room. It has the feeling of a rag rug, but also feels a little modern, with the offset stripes and pops of color. The saleswoman talked me into two coordinating
throw pillows
("You always can return them," she suggested with a straight face), which look great despite the price, but our two old 12x18 pillows, which are disintegrating, do not.
So I looked online to see whether there were any shorter pillows that coordinate, or whether I should just find some fabric and make a cover. (I had a thought to cut down an 18" square cover, but I don't think I can handle the piping.)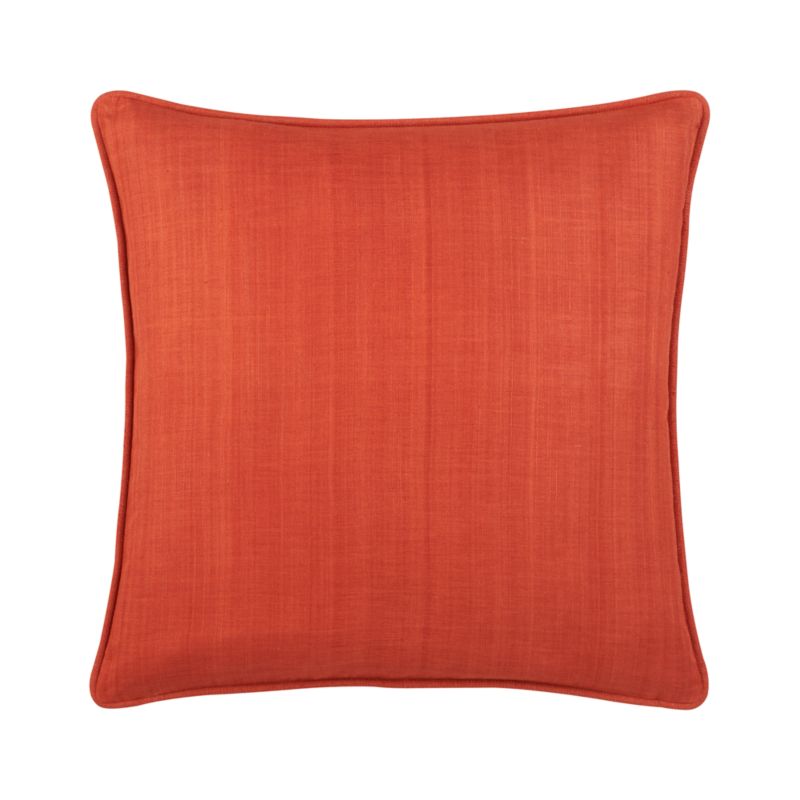 I read the description of the pillows that coordinated, and it's like a parody of catalog descriptions:
Handspun raw matka silk straight from the cocoon is handwoven, hand-dyed and beaten with bamboo sticks to bring out the lustrous glow and wonderfully soft linen-like texture. Detailed with handwoven silk ribbed piping in coordinating color.
How am I supposed to compete with that?! Hand-beaten fabric glowing lustrously? Silk matkas? What, even, is that?
It looks like I'm going to have to travel to a Thai night market to find anything that would—heeeyyyy....now there's an idea.....